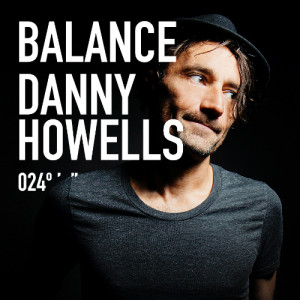 Danny Howells
doesn't fit into the standard dance music paradigms. With a reputation as "the DJs' DJ", he has remained stoic in the face of ever-shifting trends and fads in dance music since he broke through into the global house music consciousness in the late-'90s. He doesn't churn out productions to "remain relevant", instead only releasing music as and when inspiration strikes. Quietly ploughing his way through the house music continuum, he has remained one of the world's most captivating selectors precisely because of these organic means. That and his impeccable selection, distinctive style and silky mixing, of course.
Balance 024 comes as a long-awaited next chapter in his illustrious cannon of timeless compilations that have proven the calling card of his career. His numerous Global Underground volumes, Renaissance mixes and more besides have found a fond place in many a clubbers' home listening collection, earning him a legendary reputation as one of the best musical storytellers in the electronic world. His first freeform mix compilation proper since 2008 – aside from a Dig Deeper label compendium – it represents one of the year's most exciting and anticipated releases. The mix will be released on November 25.
Danny Howells has also announced a number of North American tour dates, including a stop in Toronto on December 14, 2013 at Toika Lounge.
Links